Hello all,

MineRelic is becoming a pay to play server!

We are becoming a subscription run server where you earn your membership by playing on the server with an entry fee, this is used to prevent spam and botting from ruining world-based economy.

Our real life economy allows you not only to earn a subscription to play on the server, but to make some money as-well through player to player trading in-game.

모두들 안녕,

MineRelic은 유료 플레이 서버가되고 있습니다!

우리는 가입비로 서버에서 플레이하여 회원 자격을 얻는 구독 운영 서버가되고 있으며, 이는 스팸 및 봇팅이 세계 기반 경제를 망치는 것을 방지하는 데 사용됩니다.

우리의 실생활 경제를 통해 서버에서 플레이 할 수있는 구독권을 얻을 수있을뿐만 아니라 게임 내에서 플레이어 간 거래를 통해 돈을 벌 수 있습니다.
Hello all!
I'm pleased to announce the following Prison Season Three winners!
Congratulations to:
Cell #1 ($200) - CuteSenpai
Cell #2 ($125) - Sobieralski
Cell #3 ($100) - LewisB1
Cell #4 ($75) - FredaSlqves
Cell #5 ($50) - Woasted
Season Four will be available to play on Friday, June 26th, and will feature a variety of updates as well as bug fixes to ensure smooth gameplay. We are working very hard to get this update completed!
In the meantime, please enjoy this podium picture of this season's winners: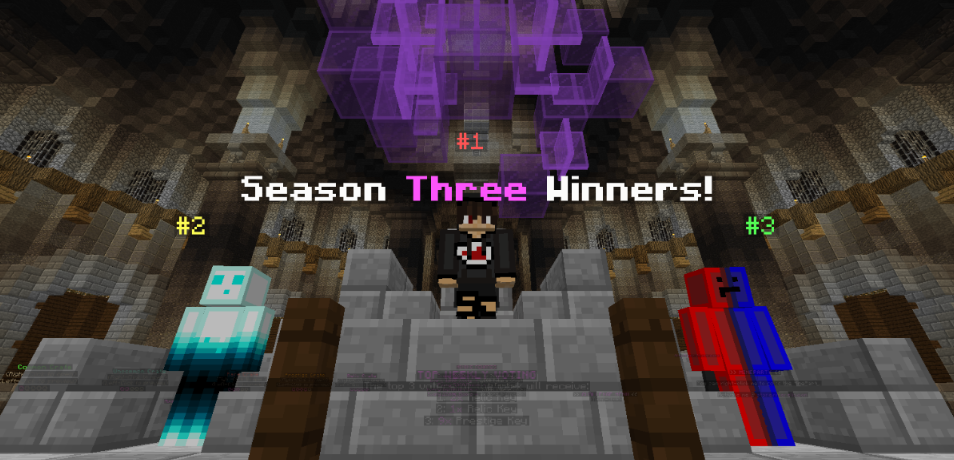 Hello all,
The hub has officially been released to the public!
For those who haven't seen, the hub is no longer open to beta testers only. Player's can now use the realm selector to peep the upcoming features for our Prison and Skyblock servers. Players can also play around with our custom settings menu and hang out in the hub as well
As of tonight:
Prison and Skyblock have both been completed, however, we will need another day or so to polish off a few features and fix any bugs that might arise.
We will be doing a nice giveaway for the release of the server! For info please check the giveaway channel @ MineRelic.com/discord
In the meantime, please enjoy this fancy picture of the hub taken by Darkveo